Inclusive events provide a platform for diverse voices to be heard, foster collaboration and innovation, expand networks, strengthen organizational reputation, and create a more positive and inclusive experience for all participants. This diversity stimulates deeper discussions, drives innovation, and fosters creative problem-solving. Inclusive events create a sense of belonging and make participants feel comfortable expressing themselves and are more likely to have a positive experience!
Check out some of our upcoming inclusive events:
Come enjoy a fun night out with the whole family to play games together!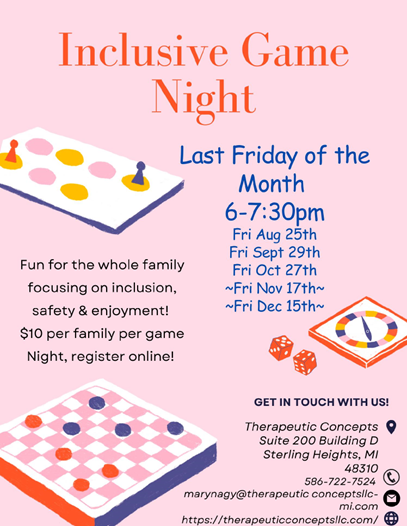 Dress up and join us for a night of candy, crafts, pumpkin decorating, cider & donuts, and more!