Please Enjoy The Following Resources.
FEATURED: 1 Day course at School Craft College
Course Title: Autism & Communication for Teachers, Family & Caregivers
Accessible Home Checklist: https://udservices.org/blog/home-accessibility-checklist/
Adaptive Technology for Cars: https://www.utires.com/articles/vehicle-modifications-for-drivers-with-disabilities/
Alzheimer's Association· Michigan Chapter: Education programming and behavioral consultation to agencies and individuals caring for people with developmental disabilities and dementia. (248) 996-1052 krdavis@alz.org25200 Telegraph Rd., Suite 100, Southfield 48033. www.alz.org/gmc
Autistic Athletics. Andrew Ackner. andrew@autistic-athletics.com. Autistic Athletics is an expanding program, operating in the Greater Oakland County Area in Michigan. Founded in 2016 by, Andrew Ackner, Competitive two-sport athlete, coach, and personal trainer with Autism. Provides tennis and bowling lessons as well as personal fitness training for Autistic individuals. www.autistic-athletics.com
Arc of St Clair County 1530 Pine Grove Ave #3 Port Huron 48060 Phone: 810-989-9144 thearcscc.org
Autism Alliance of Michigan. Chaunta Tsegaye. chaunta.tsegaye@aaomi.org. Autism Alliance of Michigan is a state-wide program charged with connecting families with resources. 30100 Telegraph Road Suite 250 Bingham Farms MI 48025
Autism on the Seas. Gail Sombati. gsombati@autismontheseas.com Autism on the Seas-Midwest is a subsidiary of "Autism on the Seas" the leading provider of Special Needs Vacations, since 2007. We are dedicated to serving the vacation needs of families and individuals on the Autism Spectrum Disorder as well as all cognit 3838 Biddle Avenue Wyandotte MI 48192 (313) 310-8957
Bright Connections Occupational Therapy and Small Talk Center for Speech & Language, Lauren Vanderlist, lauren.v@brightconnectionsot.com We provide pediatric occupational therapy, PLAY Project services, and speech and language therapy. 31815 Southfield Road Suite 15 Beverly Hills MI 48025 (231) 349-1943
CNS Healthcare Cara Johnson cjohnson@cnshealthcare.org Mental health and substance use disorder services 24230 Karim BLVD Suite 100 Novi MI 48375 248-871-1505
Children with Special Needs Fund
The CSN Fund helps children in Michigan with special health care needs when
help is not available through any other funding source.
To apply for assistance from the CNS Fund, contact the CSHCS office at your local
health department for an application and assistance with the application
process. The application is also available on their website.
www.michigan.gov/csnfund
Dutton Farm. We help empower and support adults with disabilities to live a life of purpose, inclusion and dignity.
Kem Staudacher 248-515-2134. kim@duttonfarm.org. 2290 Dutton Rd, Rochester, Mi 48306. https://duttonfarm.org/
Easterseals Michigan Kristen Hjelmstad. khjelmstad@essmichigan.org Easterseals Michigan: Comprehensive Autism Services, ABA, Speech, OT, Social Skills, Crisis Interventions, Toilet Training, Feeding Clinic, etc! 955 Campus Drive North Waterford MI 48154 248-451-2955
Emily Ann Griffin
The Emily Ann Griffin Foundation will continue to use your generous donations
to purchase hearing aids, equipment or provide other assistance to special needs
children and their families. If you know of a child in need, please contact the
Foundation at (734) 542-0469. http://eagf.org/
Euro-Peds Foundation. Raise funds for children who have special needs and their famili:5. The foundation primarily awards treatment grants to help cover the cost of specialized intensive pediatric physical therapy.
Michelle Haney (810) 908-3063 · michelle@euro-therapies.com 3000 Centerpoint Parkway, Pontiac 48341 www.europedsfoundation.org
Exceptional Academy David Franco. dfranco@livingandlearningcenter.org Exceptional Academy – IT certification training for adults with disabilities 801 Griswold St. Northville MI 48167 (773)885-9824
Families Exploring Down Syndrome Rebecca Saha becky@fedsmi.org Local support group for individuals and families with Down Syndrome P.O. Box 1191 Sterling Heights MI 48311 (734)819-0711
Gigi's Playhouse Detroit. Lisa Kocab (248) 557-9899 lkocab@gigisplayhouse.org. 19799 W. 12 Mile Rd., Southfield 48086. www.gigisplayhouse.org/Detroit
Grants for Families of Special Needs Kids: http://www.kidspeech.com/programs/special-needs-grants/
Inclusively Fit. A fitness facility for people with special needs of all ages. We offer one on one instruction and small fitness classes. Mark Ralko (586) 850-5004 Mark@inclusivelyfit.org37980 commerce, Sterling Heights, 48309. www.inclusivelyfit.org
Kids In Motion Pediatric Therapy Services Jaclyn Heikkinen kidsinmotion@kidsinmotionmi.com Pediatric physical therapy, occupational therapy, and speech therapy services for children from birth to young adult. 7822 Andersonville Rd. Clarkston MI 48346 (248) 808-1243 https://kimpediatrics.com/
Lori's Voice
The purpose of Lori's Voice is to provide equipment, educational resources, and
medical assistance to children with neuromuscular and other degenerative
diseases. http://www.lorisvoice.org/
MI Student Advocacy Services. Angela Tyszka. angela@mistudentadvocacy.com. 517-204-2775. Special Education Advocate & Consultant. will take your IEP paperwork and organize it to your specifications for a reasonable hourly rate+supplies (or you may supply your own. Fill out the contact page on my website to request service today. hhtps://mistudentadvocacy.com/contact/ As a special gift, we will include binder inserts created to help you prepare for your IEP meeting. www.mistudentadvocacy.com
MORC, Inc. Lindsay Calcatera lindsay.calcatera@morcinc.org Services and supports for individuals with intellectual disabilities 46933 Briar Towne Boulevard Chesterfield MI 48051 (586) 303-6866
NoteABLE Youth Ensemble Marcia Marshall marciamarshall@outlook.com NoteABLE Youth Ensemble, instrumental music ensemble for youth with special needs. 6562 Northpoint Dr. Troy MI 48085-1420 (248)961-1864
Oakland Mediation Center Lindsay Tye ltye@mediation-omc.org OMC offers free mediation services for families with special needs students, Conflict Management In Special Education workshops, and How To Get Along When We Don't Agree presentations. 550 Hulet Dr. Ste. 102 Bloomfield Hills MI 483002 (248) 338-4280
Offering Alternative Therapy with Smiles ~O.A.T.S.~. Walkon OATS@gmail.com, O: 248-245-1020. Therapeutic Riding Center, O.A.T.S. is a volunteer-based organization focused on promoting the health, well-being and happiness of individuals through equine assisted activities. As a PATH International Premier Center, we offer various activities, each designed to assist those with a variety of abilities and needs. 4920 Groveland Rd, Ortonville, MI 48462. www.OATShrh.org
Orchards Children's Services. Foster and adoptive services to families in Michigan. We have a focus on finding foster families that are willing to care for children with special needs. Shaune Marks (313) 720-4426 smarks@orchards.org 24901 Northwestern Hwy., Suite 500 Southfield. www.orchards.org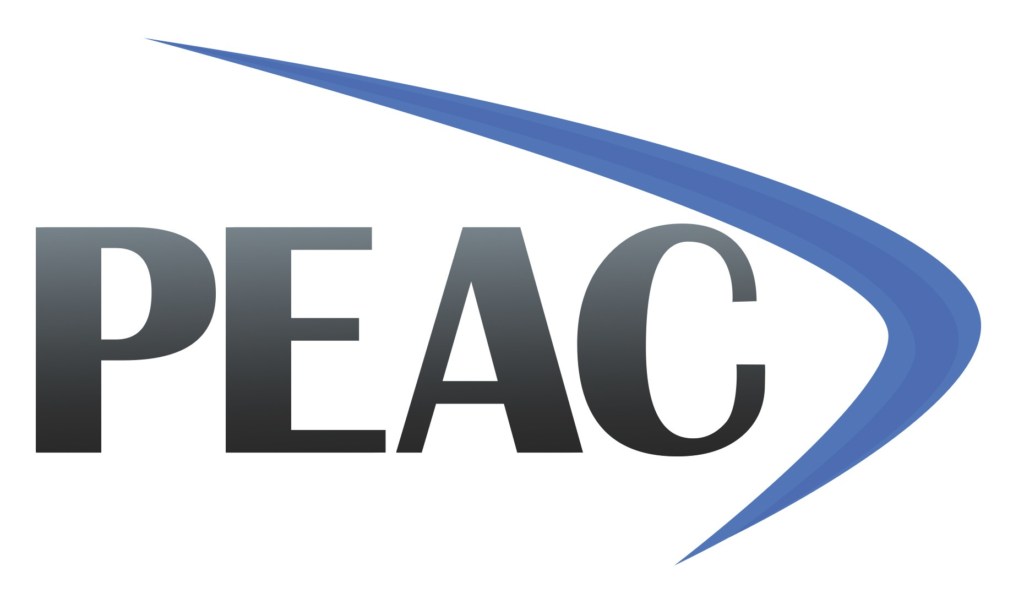 Play-Place Autism & Special Needs Center Shell Jones shelljones@autisticplayplace.org Family & Respite services; haircuts, WorkPlus training program 39337 Mound Road Sterling Heights MI 48310 (313)506-9718
QuirkRoberts Publishing Linda Hodgdon contact@quirkroberts.com Consultant for parents and educators of children with autism or related special learning needs. Offers help and resources. 6219 Seminole Drive Troy MI 48085 (248)879-2598
SAIL. Kathy Remski (248) 408-0049 remski@me.com 870 Lakeview, Birmingham 48009. SAIL consists of a group of parents committed to finding individualized housing solutions for adults with developmental disabilities. https://sailhousingsolutions.org
Sib4Sib Abbi Emerson (248) 688-8394 abbi@sib4sib.org. 29757 Deer Run, Farmington Hills, 48331
Sib4Sib provides a safe space and community for individuals, ages 6-18, who have a sibling struggling with mental health or who is neurodiverse. Sib4sib.org
Special Needs Advanced Planning Elizabeth Larson elizabeth.larson@lpl.com Financial consultant, helping families and individuals with disabilities plan for their future and navigate resources that help them achieve their goals and live their ideal lives. 345 Diversion St Suite 110 Rochester MI 48307 (248) 722-7823
Spectrum Inclusion. Empowering individuals with autism for employment and life skills. Ron Sandison 248-872-7763 sandison456@hotmail.com 724 Allston, Rochester, 48309. Spectruminclusion.com
Springhill Pooled Accounts Trust Joanna Giglio PAT@chninc.net Offering people with disabilities the opportunity to pool assets for investment and administrative purposes while preserving eligibility for public benefits. 5505 Corporate Drive Ste. 300 Troy MI 48098 (248) 269-1319.
Stepping Stones Autism Center. We use evidence-based treatments based on the principles of ABAs.We offer services in the clinical setting at Stepping Stones Autism Center in Oxford Michigan. Katie Bohms (248) 572-7389 katie@steppingstonesautism.com 119 5. Washington St. Oxford, 48371 https://steppingstonesautism.com/
Super Talkers, PLLC. We are a pediatric therapy clinic that offers speech, language, and OT for kids! We offer services to clients with different needs. Nadine Arsanos Nadine (248) 579-8155: nadine@supertalkerstherapy.com 272 E Auburn Road, Rochester Hills 48307. www.supertalkerstherapy.com
Talk Out Loud. Hetal Patel (734) 751-6456 hetal@talkoutloudslp.com. We provide evaluations and therapy for pediatric speech, language, and feeding. In-home or in-clinic. All ages. 2384 Millbrook Ct., Rochester Hills. https://www.talkoutloudslp.com
The Law Offices of Shannon DeWall, PLLC is dedicated to serving our clients with special needs. Our holistic strategic planning sets the framework for addressing your legal and transition planning needs and goals. Helping you maneuver through the special education system, vocational rehabilitation process, person-centered planning, and supported housing (just for starters), we have you covered. Our service is built on client relationship development in order for us to most perfectly design a strategy that best fits each individual and family's unique circumstances. Sean Ziadeh. Sean@dewall-law.com Special Needs Law and Strategic Planning 32233 Schoolcraft Rd. Livonia MI 48150 (734) 237-8507
Total Education Solutions TES Therapy. (248-544-0360 OR 888) 4TES-KIDS. Through a comprehensive, interdisciplinary approach, TES team of specialists offer: ABA, CME, Feeding Therapy, Kindergarten Readiness Program, OT, PT, Sensory Integration Therapy, Social Skills Groups, Specialized School Services, Speech and Language therapy, Tutoring. 1742 Crooks Rd, Troy, MI 48084. www. TESIDEA.com
Variety Detroit
Variety Detroit is a children's charity–simply helping kids no matter the need–by
providing vital medical and therapeutic services, essential support, and
recreational and educational opportunities to children with unique and special
needs. http://variety-detroit.com/
Woodside Bible Church Greg McDougall gregmcdougall@woodsidebible.org Classes and Events for kids, teens, adults, parents, and siblings 6600 Rochester Road Troy MI 48085 (586) 246-4757