AdaptedCompProg.


Mission
Coming August 2020, Therapeutic Concepts is offering a new Special Needs Computer Program! This 6 week Program is designed to enable children of all abilities to increase independence by engaging with and controlling activities/games with our adapted equipment. With the specialised guidance of a Recreational Therapist, each child will receive 45-60 minute 1-on-1 sessions with individualized programming tailored to his/her specific functioning level.
These programs focus on a range of skills from fine-motor, language, communication, direction-following to leisure/recreation and enjoyment. Depending on your loved one's abilities and needs, the therapist will design a specific program with engaging games your child can learn to control.
Adapted Equipment
Offering eye-gaze bars, adapted mouses, adjustable monitors & desks and interactive tablet programs
How it works: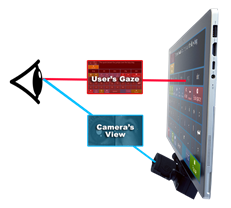 Eye Gaze Bar
"The camera picks up light reflections from your pupils and translates the movement of your eyes into mouse cursor movements. It takes only seconds to complete a one time calibration" -www.inclusive.co.uk › Articles
https://eyegaze.com/products/eyegaze-edge/
Benefits
Any child who does not communicate with words or hands would be able to control and engage with the computer, allowing him/her the freedom to express feelings and accomplish tasks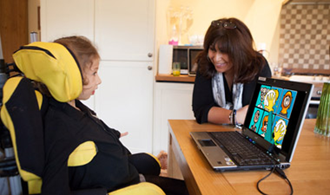 How It Works:
Interactive Tablet Program: Osmo
After a needs assessment is implemented to determine your child's specific functioning levels, your Recreational Therapist will design a 6 week program. This program may include activities & tools from the interactive tablet device "Osmo". The specific area addressed (cognitive, social & recreational) and activities implemented are as unique as each child.

Benefits
Cognitive: direction following, color/number/shape recognition
Social: turning taking, spatial/self awareness
Physical: fine motor, hand-eye coordination
Emotional: sense of control over environment & self-esteem with accomplishment/self-efficacy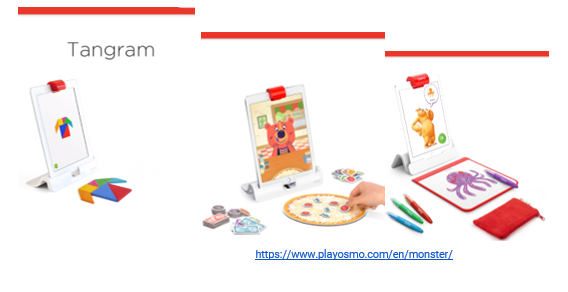 Getting Started & Pricing
Providing 1-to-1 care with accessible, adapted technology & programs implemented by a Certified Recreational Therapist all tailored to your child's specific needs at $50 per 45-60 minute session.
To register and set up your child's individual needs assessment and first session, please call us Monday-Friday at 586-722-7524 or email us at marynagy@therapeuticconceptsllc-MI.com